The first step in any Wind Engineering assessment is to obtain accurate site-specific design wind speeds.
This is particularly important for many of the Hyperscale Data Centers because they tend to be placed in more remote locations, where local long-term wind climate records may not be readily available. However, accurately determining the local design wind speeds for Hyperscale Data Centers is vital for understanding risk, and maintaining the level of resiliency required for these Mission Critical facilities.
Choosing a design wind speed that is too low may result in undue risk in the potential for either physical wind damage to the data center structure or failure of external mechanical and electrical equipment.
On the other hand, applying a design wind speed that is too conservative can significantly increase construction costs and delay construction schedules for this fast-growing and time critical industry.
Webinar Topic #3: Defining Site Specific Design Wind Speeds for Hyperscale Data Centers
Dates: Dec. 1st @ 4:30 p.m. MST
Dec. 3rd @ 8:30 a.m. MST
This webinar will focus on:
• The process involved in developing site specific design wind speeds
• Consideration of the probability and strength of hurricanes, tornados, thunderstorms, and other synoptic wind patterns
• Local influences on wind speeds such as vegetation and topography
The webinar will provide background on large scale atmospheric circulation, local thermally driven wind patterns and the characteristics of the atmospheric boundary layer. Methodologies to account for changes in local terrain and vegetation will be discussed to transfer measured wind climate data collected at nearby airports to the specific site location for the Data Center.
Results from these assessments provide the design team with the Mean Return Interval (MRI) for the various wind events so that the proper level of resiliency can be designed into the structure and exterior equipment.
Join us for webinar #3 and bring the proven science of Wind Engineering to the design and operation of Hyperscale Data Centers.
To attend, register here
If you would like more information on Wind Engineering of Hyperscale Data Centers, please email: marketing@cppwind.com.

About Your Presenters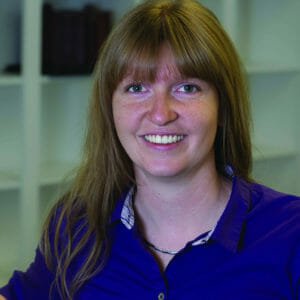 Associate Principle Anke Beyer-Lout joined CPP in 2008 as an atmospheric scientist. Using her Master's degree in Meteorology from the Pennsylvania State University to its fullest, she is currently heading CPP's outdoor comfort group. Throughout her career she has performed numerous wind-tunnel and numerical studies to assess local outdoor comfort, air quality, and snow impacts. She has been instrumental in developing procedures for conducting site-specific meteorological data assessments.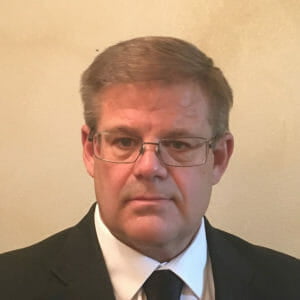 CPP Principal and technical expert Brad C. Cochran will bring to each webinar his 25 years of experience conducting wind tunnel, analytical, and Computational Fluid Dynamic modeling for laboratory, hospital, and Data Center ventilation design.
Did you miss our first two webinars on data centers?
Read about them by clicking either link below:
WEBINAR #2 TOPIC: Thermal Assessments for Hyperscale Data Centers Due to Re-entrainment of Heated Exhaust Sources
WEBINAR #1 TOPIC: Wind Engineering Applications to Optimize the Design and Operation of Hyperscale Data Centers 
For more information about CPP and the history of wind engineering, click here to visit our blog.