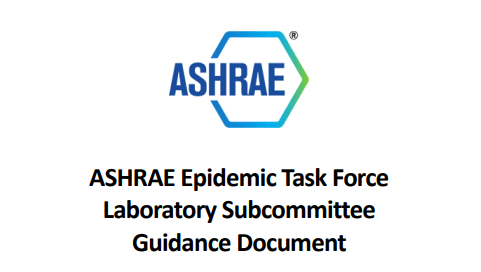 Since last spring, CPP's Principal Brad Cochran has led an ASHRAE Subcommittee on COVID-19 mitigation strategies for the laboratory environment. In October, the Laboratory Subcommittee published a full guidance document for laboratory designers, owners, and users. The committee has recently wrapped up its activities with the publication of a series of Frequently Asked Questions (FAQs) and a one-page summary of the guidance document.
SARS-CoV-2 virus, known more popularly as COVID-19, and other similar pathogens, may spread through various transmission routes, including direct or indirect contact with contaminated surfaces and exposure to respiratory droplets.
While not initially considered, more data are becoming available that indicates that the potential for exposure from aerosolized particles must also be addressed.
Changes to building operations, including the operation of heating ventilation, and air conditioning systems, can reduce airborne exposures.
From the ASHRAE Epidemic Task Force Laboratory Subcommittee Guidance Document:
"Initially, the laboratory environment was considered low risk for aerosol transmission because these facilities are already designed with the safety of occupants as a key performance indictor; typically through the use of 100% outside air (i.e., no recirculation) supply systems, higher air change rates, and exhaust systems designed to minimize re-entrainment of contaminated air."
"However, these same systems provide unique operating conditions that require distinct mitigation strategies to minimize the risk of transmission of aerosolized particles. Several recommended mitigation strategies that may be prudent for other building types should not be employed in a lab environment because they may adversely impact the air flow patterns within the lab and/or the performance of existing containment devices."
About Brad C. Cochran: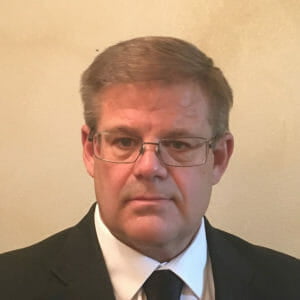 Brad C. Cochran has over 25 years of experience conducting wind tunnel, analytical, and Computational Fluid Dynamic (CFD) modeling studies for laboratory, hospital, and data center ventilation design. He holds a BS and MS in mechanical engineering, an MBA, and a PE license (CO).
Brad's many clients include Harvard, NIH, University of Texas Medical Center, Loyola University, Genentech, and the University of California. He was a key developer of the EPA-accepted Equivalent Building Dimensions concept, which makes generic dispersion models more site-specific.
Brad is available for questions or ideas via these channels:
• Email: bcochran@cppwind.com
• Phone: + 1 970 498 2364
• Or connect with him on LinkedIn
For more information about CPP and the history of wind engineering, click here to visit our blog.