Banks presenting at 2016 SEAOC Convention
CPP Around the World
CPP's team of technical experts and industry innovators share their knowledge around the globe. Join us to gain insight into the various effects of wind and learn how to incorporate innovative techniques into your planning and design.
Banks presenting at 2016 SEAOC Convention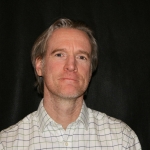 The 2016 Structural Engineers Association of California (SEAOC) Convention is underway on the beautiful island of Maui, Hawai'i. The 2016 Convention has an extensive technical program that runs through Saturday, Oct. 15th, featuring a wide array of topics and speakers including CPP Principal, Dr. David Banks. Over 90 presentations will be made throughout the four days of the convention in three concurrent tracks.
Friday, Oct. 14th, join Dr. Bank's session, "Special Wind Regions in California", where he will review proposed refinements to the special wind region and design wind speeds near Los Angeles to better reflect the nature of the Santa Ana winds, as reported in a study commissioned by SEAOC. The nature of the analysis will be presented, along with a discussion of the implications for other regions in California and the mountain west.
Be sure to install the Convention Mobile App to set up reminders for the Technical Sessions you don't want to miss, preview the speakers, presentations, and papers. Even collect contact information!